Under 3-hour, Nonstop Quick Weekend Getaway From BDL
Looking for an easy weekend trip? You can fly nonstop to these destinations in three hours or less – and you'll be in for plenty of fun.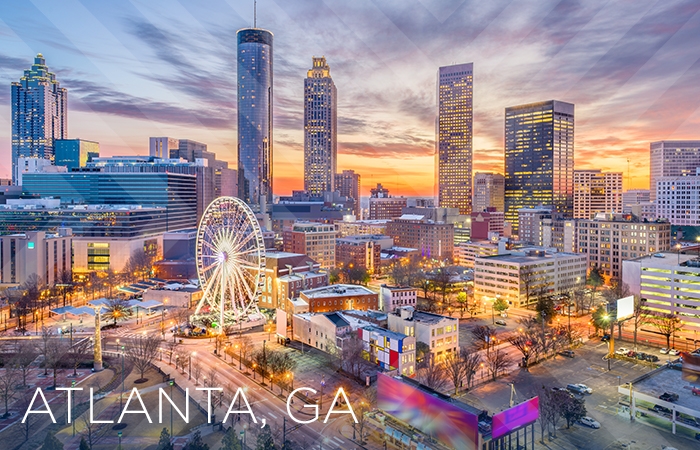 ATLANTA, GEORGIA | 2HRS 30MINS FLIGHT
DELTA AIRLINES, FRONTIER AIRLINES
As a city that prides itself on always evolving to the next level, there's plenty to do in Atlanta – including things you can only find there. Visit the Georgia Aquarium, Stone Mountain Park, The World of Coca-Cola Museum and tasting center, the Trap Music Museum, and so much more.
BALTIMORE, MARYLAND | 1HR 15MINS FLIGHT
SOUTHWEST AIRLINES
In Charm City, you'll find a warm welcome and much to explore. Catch a Ravens game, take an Inner Harbor tour, walk in Frederick Douglas' footsteps, and sample the nationally-recognized food scene – don't forget to try the Maryland blue crab!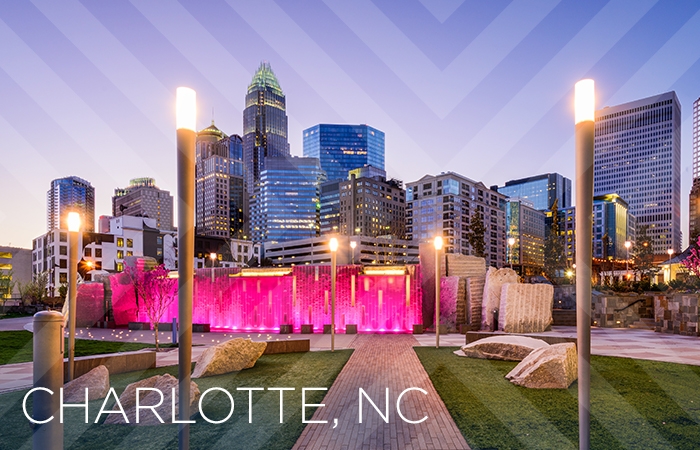 CHARLOTTE, NORTH CAROLINA | 2HRS 9MINS FLIGHT
AMERICAN AIRLINES
NASCAR Hall of Fame, the U.S. National Whitewater Center, record-breaking roller coasters – there's so much to see and do in Charlotte. The city is particularly proud of its multicultural inclusion and offerings, so don't miss cuisine of all types and a flourishing arts scene.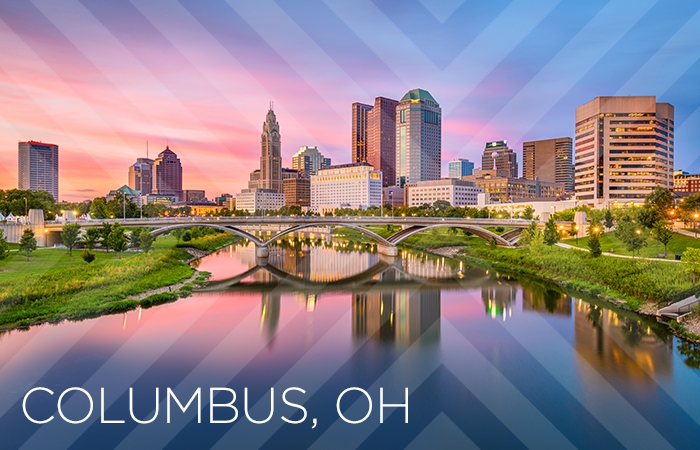 COLUMBUS, OHIO | 1HR 45MINS FLIGHT
BREEZE AIRWAYS
In Ohio's state capital, explore sprawling parks along the Scioto River then admire masterpieces at the Columbus Museum of Art downtown. Taco lovers will certainly find a place here at numerous taco trucks and even the annual Taco Festival. And don't forget to tap into the flavors of the Columbus Ale Trail.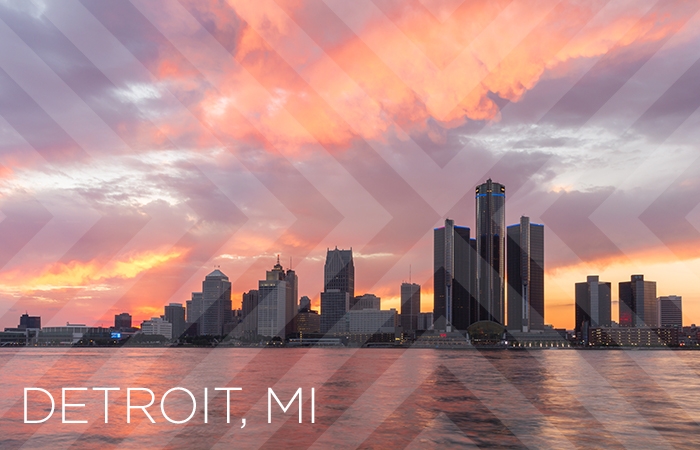 DETROIT, MICHIGAN | 1HR 49MINS FLIGHT
DELTA AIRLINES
Large and bustling, Detroit is packed with reasons to visit. Head downtown to see Diego Rivera's famous Detroit Industry Murals at the Detroit Institute of Arts, then grab a cocktail at one of the many bars which are designed based on the city's history of speakeasy clubs. Expect to see street art, theaters, and great state parks that provide solace from the lively city.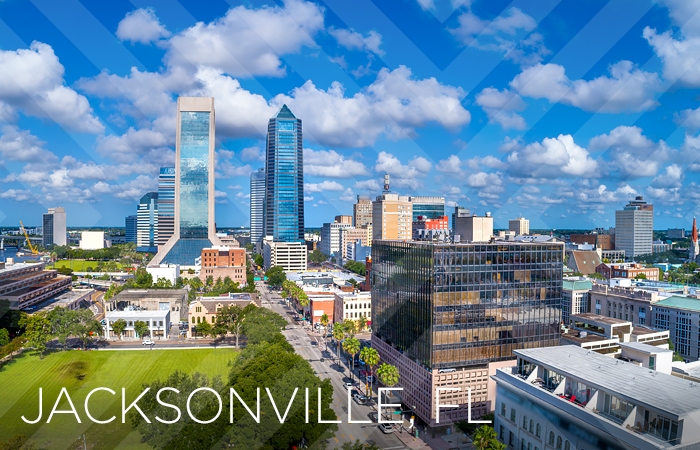 JACKSONVILLE, FL | 2HR 41MINS FLIGHT
BREEZE AIRWAYS
Known as JAX by the locals, this coastal destination is the perfect place to relax and recharge. Just outside the lively city center, discover lush parks, nature centers, brilliant waterways, and 1,100 miles of navigable water — more shoreline than any city in the U.S. Head back city side for a colorful street arts scene and mouthwatering cuisine.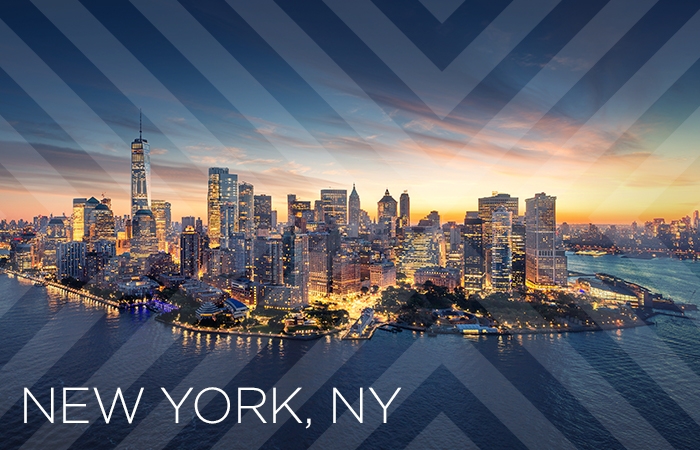 New York, NY | 1HR 5MINS FLIGHT
DELTA AIRLINES
The city that never sleeps is naturally filled with great adventures. Whether you're seeing a Broadway smash hit, grabbing cocktails at a rooftop bar, exploring Times Square, touring The Metropolitan Museum of Art, or catching a Yankees game, expect every moment to be alive with an exciting buzz.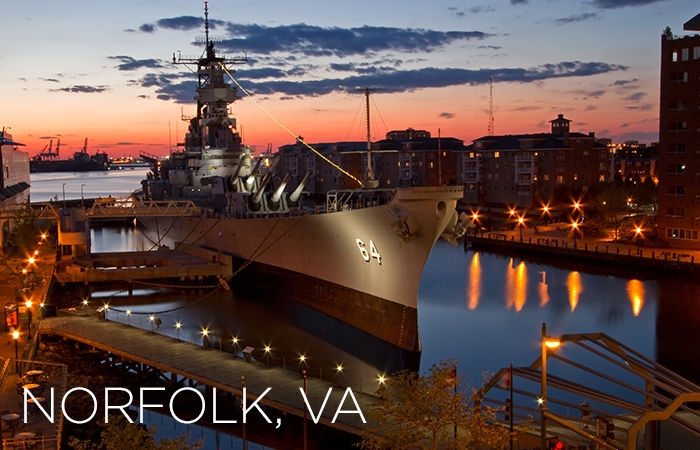 NORFOLK, VIRGINIA | 1HR 30MINS FLIGHT
BREEZE AIRWAYS
If you're looking for a waterfront city, consider Norfolk, considered one of the south's best cities on the rise. Get your foodie fix with the perfect mix of BBQ and seafood spots, then then hit the water and enjoy everything from sailing and kayaking to fishing, crabbing, swimming, and harbor cruising.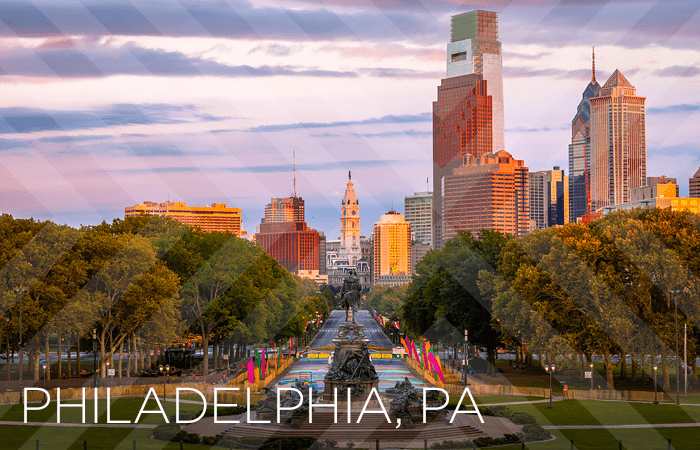 PHILADELPHIA | 1HR 15MINS FLIGHT
BREEZE AIRWAYS
Whether you're visiting the famous Liberty Bell, catching an Eagles game, or hanging out at an outdoor beer garden, Philadelphia has a lot to offer for a weekend trip. Experience shopping, nightlife, music, arts, and museums in the country's first World Heritage City.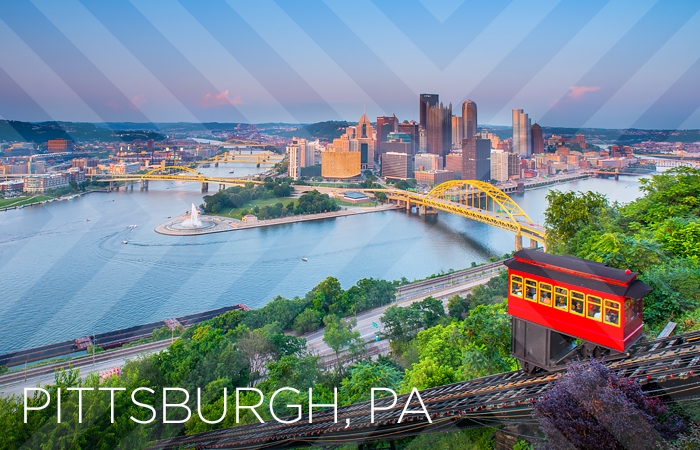 PITTSBURGH, PA | 1HR 25MINS
BREEZE AIRWAYS
Recently named one of the top 10 event-filled cities, Pittsburgh visitors can expect to pack their itineraries with events from music festivals and pride parades to food festivals, cultural celebrations and beyond. Plus, catch a Steelers, Pirates, or Penguins game in this "City of Champions."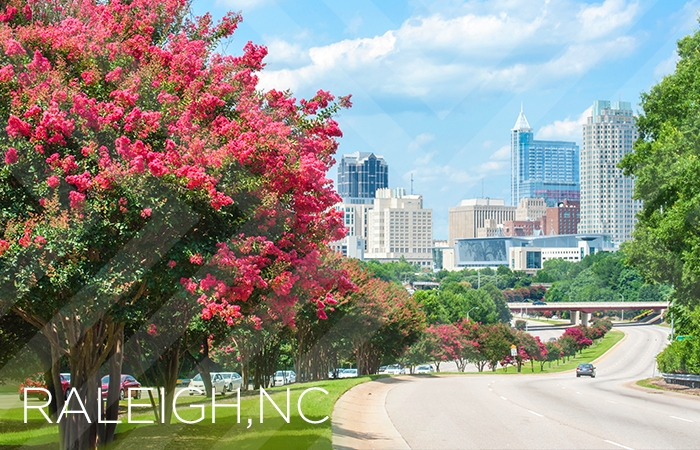 RALEIGH, NORTH CAROLINA | 1HR 15MINS FLIGHT
FRONTIER AIRLINES, BREEZE AIRWAYS
Visit Raleigh-Durham, the NC capital and discover a vibrant community with rich heritage. Immerse yourself in culture on an art walk, attend music festivals, try local produce (and pick your own), and admire the metro area known for its beautiful oak tree-lined streets.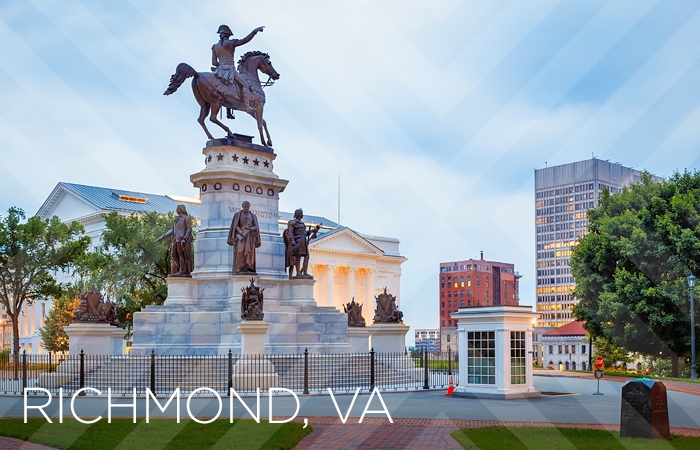 RICHMOND, VA | 1HR 23MINS FLIGHT
BREEZE AIRWAYS
Steeped in rich history, culture fanatics will love the Historic Richmond Region. Visit Civil War sites, Virginia Museum of History and Culture, The Institute for Contemporary Art, and more. Lovers of the arts can enjoy the Richmond Symphony or the Edgar Allen Poe Museum, while adrenaline-seekers can take on thrilling parks like Kings Dominion and Busch Gardens.
---
Bradley International Airport (BDL) invites you to love the journey at New England's second-largest airport. Recognized nationally by leading travel publications for its ease of travel, Bradley International Airport is ready to welcome you with new nonstops, expanded services, and convenient travel. The award-winning airport is operated by the Connecticut Airport Authority, and its operations are entirely self-funded. The airport contributes nearly $3.6 billion to the regional economy.
*Some nonstop flights may operate only during certain time periods of the year (seasonally). For the latest flight information, please visit the airline's website.