CAA staff recognized for their courageous rescue efforts following the tragic B-17 plane crash
October 2nd, 2019 was a somber day at Bradley International Airport. The tragic B-17 plane crash that occurred at the airport left the entire Bradley family saddened, and our thoughts continue to be with all the victims, their families, and all of those affected by the tragedy.
To thank the airport staff who courageously and commendably led the rescue efforts that day, the CAA hosted a special recognition event in November.
The recognition was led by Governor Ned Lamont, State Representative Tami Zawistowski, the Connecticut Airport Authority Board of Directors and Executive Director Kevin A. Dillon.
In addition to praises from leadership, staff from the ARFF, maintenance, security and operations departments received a commemorative medallion.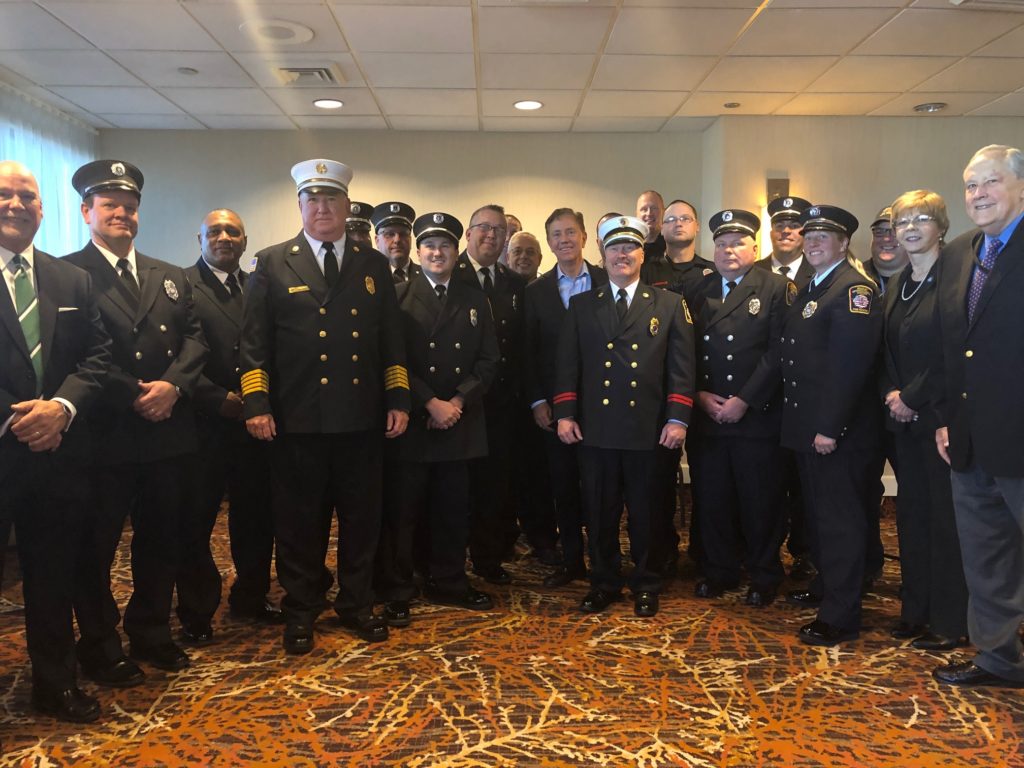 ---
Bradley International Airport (BDL) invites you to love the journey at New England's second-largest airport. Recognized nationally by leading travel publications for its ease of travel, Bradley International Airport is ready to welcome you with new nonstops, expanded services, and convenient travel. The award-winning airport is operated by the Connecticut Airport Authority, and its operations are entirely self-funded. The airport contributes nearly $3.6 billion to the regional economy.
*Some nonstop flights may operate only during certain time periods of the year (seasonally). For the latest flight information, please visit the airline's website.