Elevator and Information Center Now Open at Bradley
As part of its ongoing efforts to modernize the terminal facilities at Bradley International Airport, the CAA unveiled a new dual-cab elevator and a new information center at the airport recently.
The new elevator allows passengers to move more conveniently between the first and second floors. The new information center, located on the baggage claim level, is now the airport's centralized spot for passenger inquiries.
In the near future, additional changes will be coming to the departures' level. Plans include the expansion of the hallway and access to the restrooms adjacent to the TSA check-point, and the addition of a walkway next to the escalators. These modifications will further enhance wayfinding and accessibility.
In 2017, the CAA installed new seating arrangements, charging stations and carpeting on the departures and arrivals levels. Together, these modernization efforts are aimed at enhancing the overall travel experience for Bradley's passengers.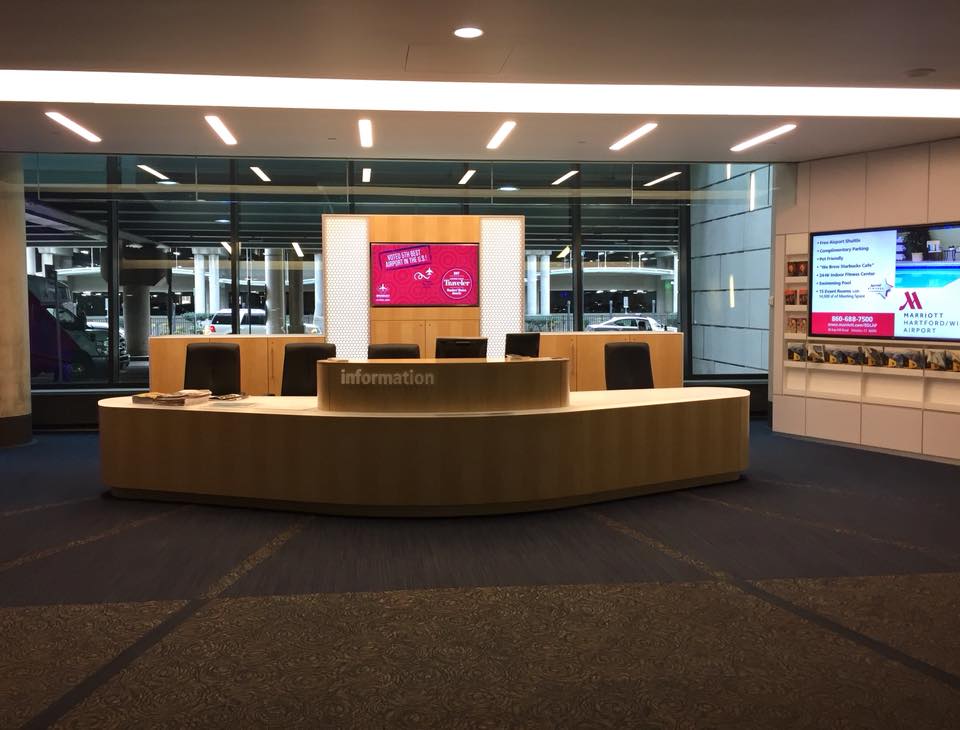 ---
Bradley International Airport (BDL) invites you to love the journey at New England's second-largest airport. Recognized nationally by leading travel publications for its ease of travel, Bradley International Airport is ready to welcome you with new nonstops, expanded services, and convenient travel. The award-winning airport is operated by the Connecticut Airport Authority, and its operations are entirely self-funded. The airport contributes nearly $3.6 billion to the regional economy.
*Some nonstop flights may operate only during certain time periods of the year (seasonally). For the latest flight information, please visit the airline's website.