Nonstop City Destinations From BDL
Experience the excitement of new sights and new streets with your pick of 35+ nonstops, including these vibrant city destinations from Bradley Airport.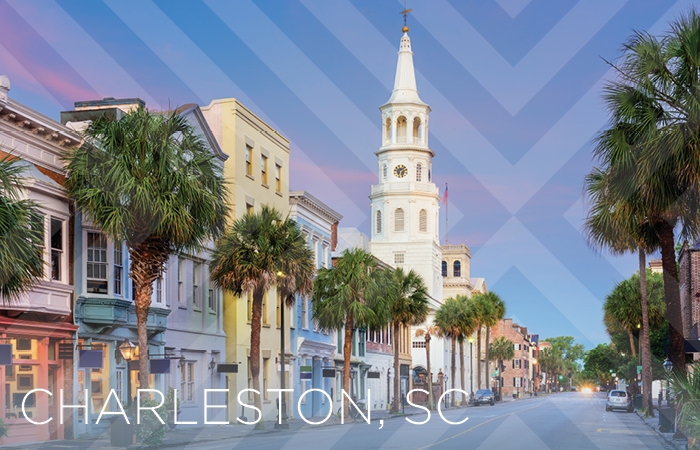 Charleston, SC
SERVICE FROM BDL: BREEZE AIRWAYS
Choose Charleston, and step into a history that's anything but stuffy. Discover stunning architecture, rich culture, and a dining scene steeped in Southern hospitality—all along the dazzling coast of South Carolina.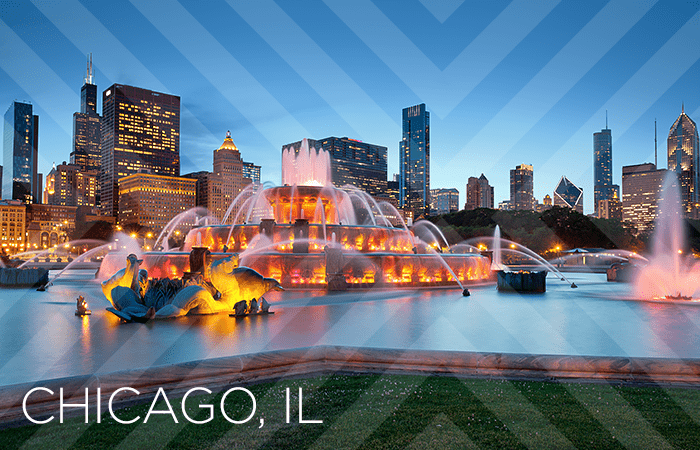 Chicago, IL
SERVICE FROM BDL: SOUTHWEST AIRLINES, UNITED AIRLINES, AMERICAN AIRLINES
A trip to Chicago offers so much more than just selfies at The Bean (although you can't miss that!) Treat your ears to the rich jazz scene, devour dip dish pizza, tour Chinatown in a water taxi, or play Ferris Bueller and visit the Art Institute of Chicago.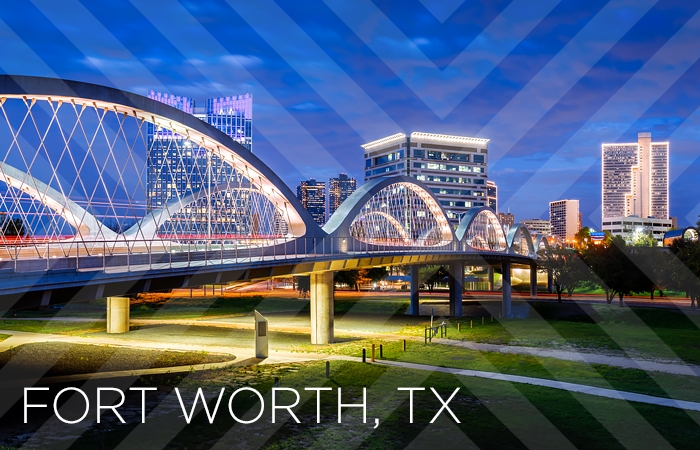 Dallas-Fort Worth, TX
SERVICE FROM BDL: AMERICAN AIRLINES
Big state, big experiences. In Dallas, you'll find magnificent architecture, a vibrant music scene, incredible nightlife, country western fun, and iconic sports. Be sure to check out spots like the Dallas Museum of Art, the Dallas Arboretum and Botanical Garden, the John F. Kennedy Memorial, and the city's many annual music festivals.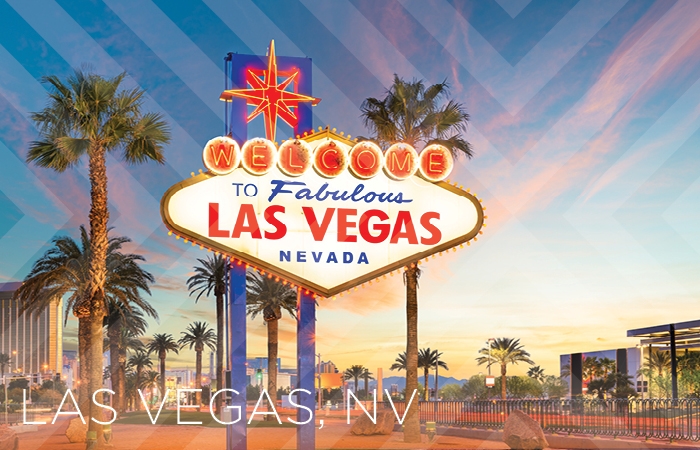 Las Vegas, NV
SERVICE FROM BDL: BREEZE AIRWAYS, FRONTIER AIRLINES
"What happens in Vegas…" well, you know the rest. When it's time to indulge, Las Vegas is quite the destination. Best known for its grand casinos and incomparable night life, you're sure to find endless opportunities to let loose and experience excitement. And for the adventurers, Las Vegas isn't all nightclubs and blackjack tables. Discover mountain biking, cowboy trail rides, and outdoor adventure tours with unbeatable views.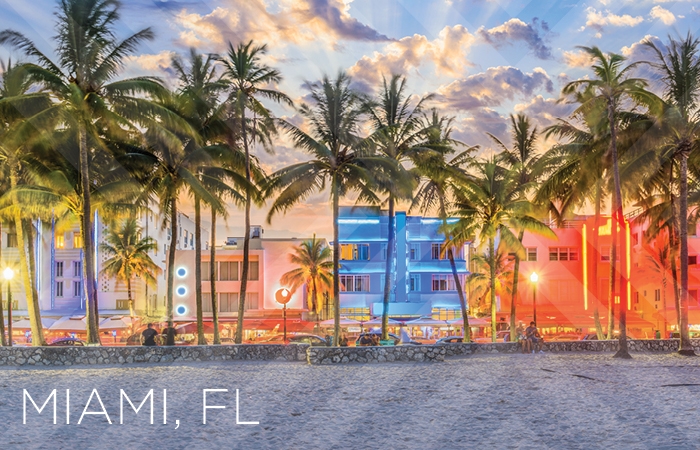 Miami, FL
SERVICE FROM BDL: AMERICAN AIRLINES, FRONTIER, JETBLUE, SPIRIT AIRLINES
Heat up in one of the world's top vacation destinations, Miami. Known for its vibrant night life, boating and fishing scene, extensive shopping, and of course, its sparkling coastline, this beachside city is the perfect place to indulge your on-vacation desires.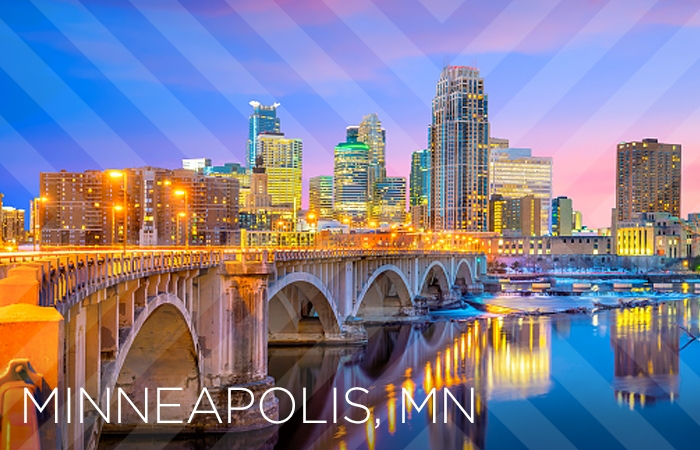 Minneapolis, MN
SERVICE FROM BDL: DELTA AIRLINES, SUN COUNTRY AIRLINES
Visit Minneapolis and expect more than just views of the Mississippi River. Explore Minnehaha Regional Park, the Mall of America, the Minneapolis Institute of Art, Guthrie Theater, Mill City Museum, nightlife destinations, and more.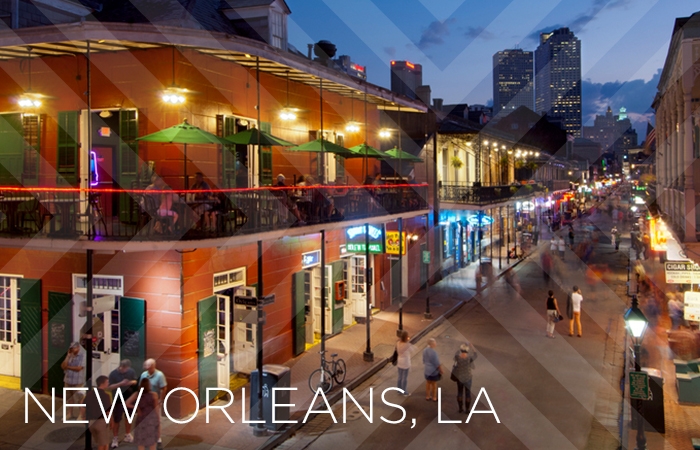 New Orleans, Louisiana
SERVICE FROM BDL: BREEZE AIRWAYS
Whether you're coming for Mardi Gras or simply to explore, NOLA always evokes excitement. Explore the French Quarter, admire Creole architecture, attend festivals, find  nightlife along Bourbon Street, experience arts and unique music, try crawfish etouffe, and so much more.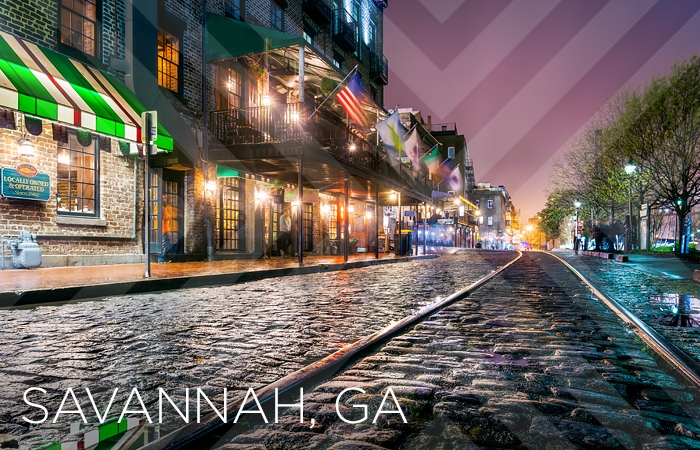 Savannah, GA
SERVICE FROM BDL: BREEZE AIRWAYS
This coastal city's cobblestone streets and historic architecture boast not only beauty, but plenty to see and do. Experience art and music at Savannah City Market or SCAD Museum of Art, try Savannah's famous fried chicken at various eateries, take in the surf and sunset on Tybee Island, and check out the hottest rooftop bars in the city.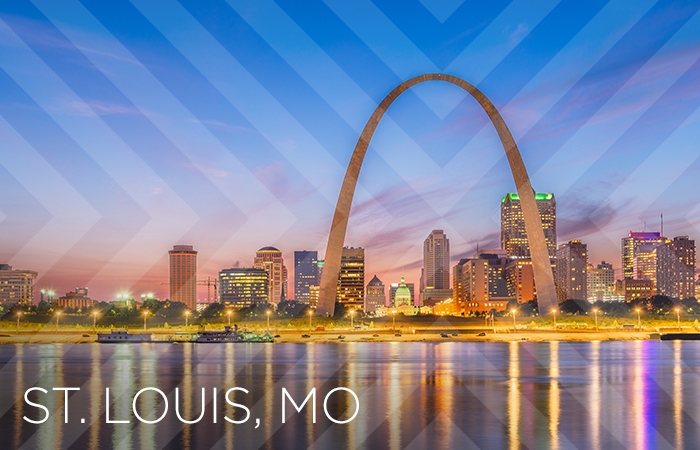 St. Louis, MO
SERVICE FROM BDL: SOUTHWEST
You may know St. Louis by its iconic Great Arch, but there's a lot more to see in this city along the Mississippi River.  Downtown, tour an array of theaters and bars, take your group on a citywide scavenger hunt, visit the National Blues Museum, and much more.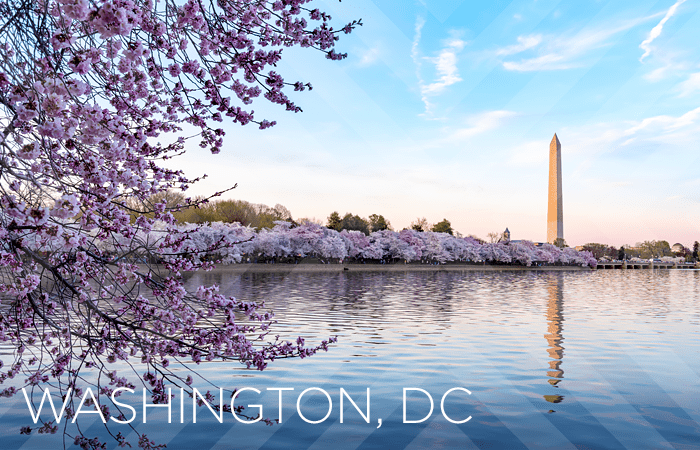 Washington DC
SERVICE FROM BDL: UNITED AIRLINES, AMERICAN AIRLINES
Allow your curiosity to flow while wandering Washington, DC—you don't need to be a history buff to feel inspired while exploring the nation's capital. From the National Mall to the Smithsonian museums, tour national icons and uncover years of culture. Find vibrant public art, seasonal festivals, sips from creative mixologists, and so much more.
---
Bradley International Airport (BDL) invites you to love the journey at New England's second-largest airport. Recognized nationally by leading travel publications for its ease of travel, Bradley International Airport is ready to welcome you with new nonstops, expanded services, and convenient travel. The award-winning airport is operated by the Connecticut Airport Authority, and its operations are entirely self-funded. The airport contributes nearly $3.6 billion to the regional economy.
*Some nonstop flights may operate only during certain time periods of the year (seasonally). For the latest flight information, please visit the airline's website.